PMD
Parts, Service & Support
From documentation services or optimizing existing systems to a complete move of your factory equipment, PMD can help.  To support our standard of LIFETIME SERVICE, we have the dedicated and experienced internal resources to take your project from concept to commissioning.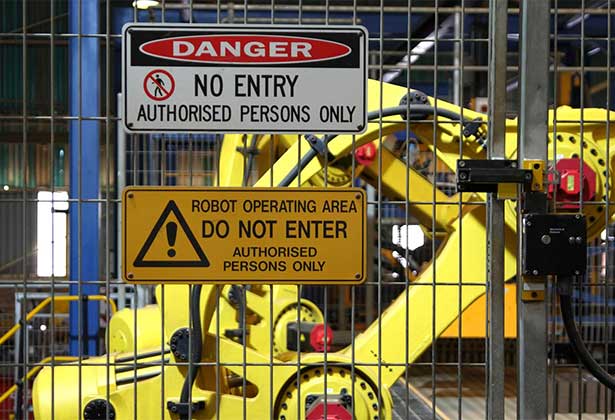 SERVICE
PMD's maintenance group is a team of dedicated personnel with experience in machine building as well as machine maintenance and repair. We can be at your site for a time-critical repair, set up a Preventative Maintenance (PM) Program, TRAIN your personnel or set up a spare parts program. All work is documented and can be updated at regular intervals. Whatever your need, communication with all PMD groups is governed by the same professional and client-centered approach where the process is consistent and COMMUNICATION is key. Our goal is to provide the assistance you need and keep you focused on your core manufacturing business.
FABRICATION
Welding, machining, assembly, panel build. PMD has the in-house resources to perform all of these functions either as part of integration or individually. This allows better CONTROL over project SCHEDULES and allows us to provide these services to our client's ala carte. We also have a CONTRACT MANUFACTURING group for volume machining.
REPAIR / RETROFIT
Whether it's a service issue to be repaired, an upgrade to the controls, or a new model; PMD has the KNOWLEDGEABLE technicians to fine-tune your equipment for maximum productivity.
ENGINEERING
Mechanical (3D) design, PC & PLC programming, vision, robotics, simulations, and PoP services. PMD has experts in all disciplines to ensure that your project gets off on the right foot. PMD designs with an emphasis on efficiency and OPERATOR SAFETY with our thorough risk assessments and SISTEMA expertise. PMD is also proficient in providing in-house CE testing for overseas applications.
PMD
SERVICE REQUEST FORM
Please fill out the online Service Request Form or contact the office directly at 585.924.5250 today.