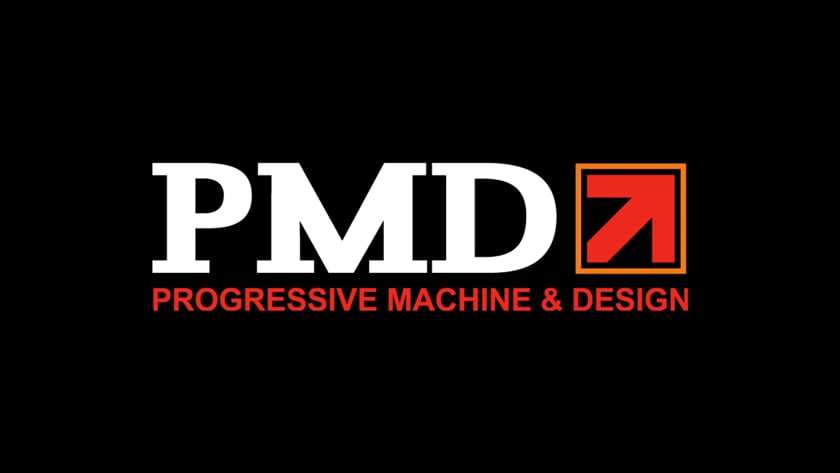 Advancements in robotic and complementary technologies have widened the range of manufacturing challenges that can economically be solved with robots. PMD's decades of experience with the variety of robotic integration needed for both high model variability and high volume systems provide the foundational experience that we draw on every day to help solve our clients' problems.
Our Applications Engineers will collaborate with your team to understand the project, then run a thorough application development. PMD will propose a solution that takes into account your stated business objectives plus other potential concerns we have encountered with our clients worldwide.
PMD is skilled in the following robot applications:
Robotics
Areas of Expertise
Flex Feeding
Vision Guided
Welding robots
7th axis systems
Collaborative
Autonomous / mobile robots (AGVs)
Robotic Applications
Assembly
The use of robotic systems has become very common in the automation of product assembly processes. New and developing sensory systems both within and external to a robotic platform have allowed a great deal of sophistication in moves required of a robot. Robotics has become an economically feasible solution when there is a need to eliminate repetitive motion and cost in the workplace.
Robotic Applications
Flex Feeding
Flex feeding and robotic systems go hand in hand to create highly adaptable solutions. With little to no changeover, a robotic flex feed system can easily switch between different part models and even feed two different parts simultaneously using unique features of each component as identifiers. PMD implements commercially available flex systems and also designs custom, client- and product-specific solutions.
Robotic Applications
Vision Guided
Machine vision systems unlock vast potential and new opportunities for robotic solutions. Feedback from a vision system can communicate exact position and orientation, guiding the robot and minimizing the need for expensive fixturing. A fully integrated part handling system with vision and robotics can allow for tracking of a moving part and "on the fly" operations benefiting cycle time and allowing for continuous processing.
Robotic Applications
Material Handling & Palletizing
In material handling and palletizing systems, robotics offer increased speed and safety while freeing up operators for more skilled and ergonomic tasks. The flexibility of robotics allows for a customizable and adaptable approach for diverse product lines reducing overall costs while adding value to the system.
Robotic Applications
Material Removal
PMD is a proud partner with 3M in Kuka's Ready2_grind program. We can meet all of your grinding, buffing, and blending needs.
Robotic Applications
Welding
Robotic welding systems offer consistent, quality results while keeping operators out of a harsh environment. Well-tuned robotic welders bring value to any welding process by reducing waste (material/motion), increasing speed, and welding uptime. PMD has extensive experience in robotic welding applications, with a focus on laser welding applications. This includes a laser welding cell in the PMD lab to help our clients with process development.
Robotic Applications
Dispensing
By removing the human element, robotic dispensing systems ensure consistent, smooth, and repeatable application greatly reducing material waste and scrap. The processing speed and material flow can be adjusted and tuned to suit each application. The adaptability of the robot speed and path allows for easy, low-cost model changeover for a full product line as well as future models.
Robotic Applications
Collaborative Robotic Applications
These applications involve putting humans in the vicinity of robots while performing manufacturing tasks. It is critical for the safety of all employees that a qualified integrator, such as PMD, is involved in the concept and recommends the correct application and layout for all equipment in a collaborative environment.
Robotic Applications
Specialty Applications
Many specialty applications require robotics as well including hostile, wash down, or cleanroom environments, wafer processing, aseptic processing, and vacuum operations. PMD has gained the loyalty of clients worldwide for our expertise in solving complex manufacturing challenges in a variety of unique applications.
Robotic Applications
Machine Tending
Robotics lend themselves well to machine tending offering safety, speed, and repeatability often hard to achieve in today's manufacturing environment. PMD can design a robotic machine tending system to optimize machine throughput and minimize downtime while providing a valuable and re-deployable commodity.
High Precision
Some applications require high precision beyond what standard technology offers. PMD has experience in high-precision applications with tolerance requirements in the 0.1 µm range.
Laser
Lasers are used in many different applications in automation. From marking to ablation to welding, cutting, and more. PMD can run process experiments with our in-house laser as well as specify and integrate lasers of all manufacturers, types, and applications.
Contract Manufacturing
We can take your products and idea from prototyping through production to packaging across all materials. Full design for manufacturing engineering support is available to develop cost-effective precision machining solutions to support Kan-Ban/JIT sourcing of your precision machined parts.
Filling
Filling systems are a staple in the life sciences and healthcare industry. PMD designs high-volume filling lines to handle a wide variety of bottle shapes and sizes while controlling dispensed volume and/or weight.