Industries Served
Electronics /Semiconductor
Electronics / semiconductor manufacturing is easily one of the most complex manufacturing environments. PMD is up to the challenge. From semi-automated vision inspection stations to state-of-the-art vision guided assembly robots, PMD has designed and built automation systems for high-speed assembly, as well as testing and inspection for electronic component and assembly manufacturing. With a seasoned controls department, PMD can integrate new systems with your existing network including MES/ERP systems.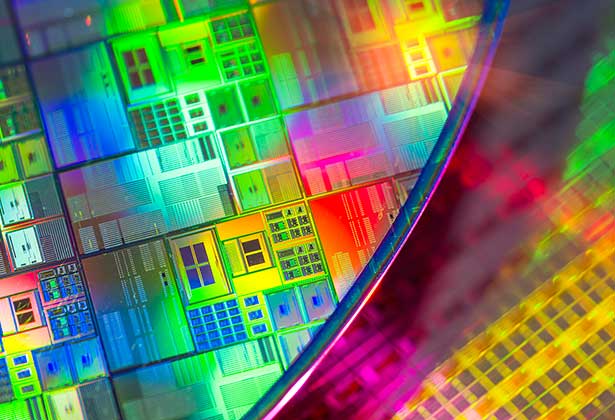 AREAS OF EXPERTISE
Product Applications
PMD can supply all aspects of automation systems from turnkey production lines to lean cell manufacturing to pilot/prototype fixturing. Additionally, through the use of our simulation lab, PMD specializes in Proof-of-Process (POP) development to aid our customers in process solutions for new or unknown assembly/testing techniques.
Wafer Handling
Circuit Board Assembly & Test
Electrical Connector Manufacturing
Custom Automated Flow-Through Ovens
Wire Bonder Integration
High Precision Robotic Assembly
Adhesive & Potting Compound Dispense & Curing
Fiber Option Termination
Cable Assembly & Termination
RF Configuration
Ink Tank Cartridge Filling Systems
300mm wafer pad shave
Laser burn-in customized wafers
Epoxy bonding of boards to heat sinks
Wearables
Vapor Deposition in High Vacuum
AREA OF EXPERTISE
Process Applications
Adaptive Vision-Guided Robotics
Metrology Systems
End of Line (EOL) Testing
Adaptive Assembly
Leak Testing – HMS, Pressure Decay, Vacuum
Adhesive Compound Dispense and Curing
Laser Marking
Integrated Oven Systems
AREAS OF EXPERTISE
Breadth of Capabilities
PMD has the know how to leverage technology in manufacturing…
This is how time after time PMD has built success stories for our clients product launches, expansion initiatives and productivity enhancements.